Don't you think that there are few people who only have their star power with the help of which anything they touch turns into gold?
Yes, there are these Midas Touch celebrities who have these insanely perfect voices, acting skills that help them immerse into any character and social stars who literally rule TikTok.
Who Is BJ Klock and How Did He Become So Famous?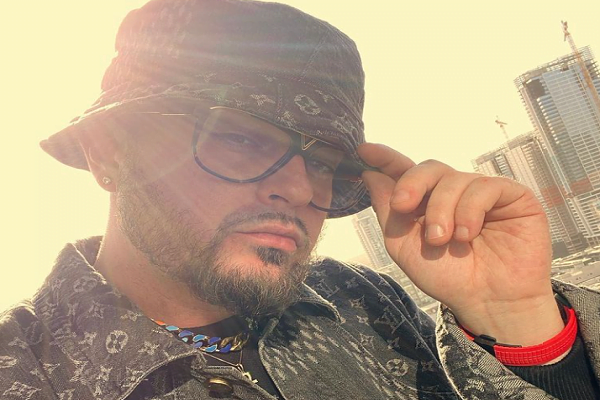 However, did you ever stop to wonder what makes these people so famous? Definitely, talent is the key to solving this puzzle but that which we cannot see is an entire team that helps them navigate smoothly along the way.
This is where the famous personality BJ Klock comes in. He is most probably one of the most popular celebs you've ever heard of.
Do you wonder how he gained this sweeping popularity and what exactly is he famous for? Well, the answer is a little bit complicated and secretive. Keep reading to know more on him.
Who is BJ Klock and why is he so famous?
BJ or Brian Klock is a 30-year old investor, entrepreneur, musician, investor and record producer. He is someone who seems to have the ability to do everything and he is also the CEO of Advisight. According to the website of Advisight, it is world's best quality market research center.
This business organization is located in Los Angeles and it is a management company which manages a network of more than 500 million people. The company actually claims to be the company of billionaires, premium brands and the immensely famous people resort to in order to expand their social presence.
The website says that they are experts in building global influence and they are capable of capturing long term attention by creating super brands and loyal customers.
As written by BJ Klock himself in a Medium article, he has helped few of the most influential corporate and personal brands to drastically boost their revenue, visibility and brand's profitability. BJ is certainly one of the original influencers in the field of digital marketing and personal development.
BJ Klock claims that he has not just earned more than a million fans but has also built a huge network of more than 500 million followers.
Thanks to them that he receives more than 100 billon views and trillions of impressions in a year. This is how BJ Klock got rich by increasing the social presence of celebs and brands.
Why is it tough to find details on BJ Klock?
BJ Klock is highly famous and yet it is hard to find information about him. How does he successfully hide everything that he does or is it he who does it? It is true that BJ Klock loves to maintain a little bit of secrecy in his work.
While on one hand, he is sure about boosting the visibility of a brand, on the other, he is sure about keeping the specifics out of the main public domain or the social media.
It was in the year 2017 that BJ Klock became famous and it was then that he was given the name Under 30. He also started being recognized by various Success magazines as one of the Best Entrepreneurs of the World. However, this is not all.
People are allowed to know every single thing about him. Nevertheless, despite that, there is also many details that are still not known about him. Is this because influencers love to influence quietly?
Early and Personal Life of BJ Klock
BJ Klock was born on the 19th of February, 1990 in Connecticut. His parents' names are Lynn Klock and Jared Klock. His father is also known to be a businessman.
Apart from the names of his parents, there are no further details on his personal life, his relationships. He prefers keeping them private.
Career of BJ Klock
Once BJ Klock completed his studies in 2012, Klock founded a consultancy called 'Financial Freedom Creator'. This consultancy was well known for providing financial strategies and expertise for building social media presence for their valuable clients.
Later in the year 2013, BJ Klock founded Advisight. This firm dealt with helping brands and billionaires boost their social media presence. It helped them in boosting their sales and brand recognition, thereby making them profitable.
After his hard work and success, Forbes included his name in 2017 in 30 Under 30 for his gaining momentum.
In the year 2020, he released 'Peace of Mind' on his verified YouTube channel and paved a path for entering the music industry.
He is also the author of an e-book with the title – 'How to Get Started When You Got Nothing'. As the name of the book suggests, he speaks about his experiences and journey in this book.
BJ Klock's Net Worth
According to recent estimates, the net worth of BJ Klock is predicted to be around $165 million.
The primary source of income is from his business and there are no other details of whether or no he owns any other assets or cars. If we get to know about further details on his assets, we will definitely update them.
Why is BJ Klock linked to celebs like Kim Kardashian and Taylor Swift?
While it is true that Advisight has a strict private policy, it can be inferred that one of their valued clients were Taylor Swift. She appeared in a picture of the website of the company which indicated that she worked with BJ in the past.
BJ also gave hints on his Instagram story that he had also worked with Kim Kardashian where he told his fans to check out what he did throughout the past week.
BJ Klock has been linked to many online celebs but due to his stringent private policy, there's no other way of knowing about the celebrity clients.
It was also mentioned in the article for Medium that BJ is a consultant to multi-millionaires, billionaires, TV personalities, CEOs, Global Influencers, Professional Athletes and Celebrities. Hence, while we might not know any names, it is pretty safe to assume that our best A-listers are working with BJ.
So, if you take into account his net worth, you'll see that BJ Klock is well set on his way of becoming the first trillionaire in the world. He has the potential to reach close to Jeff Bezos, if not surpass him anytime soon.